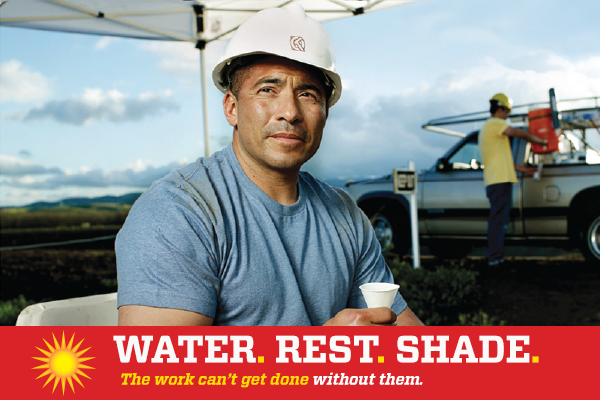 Each year, as heat and humidity rise, thousands of workers become sick and some die due to heat-related illnesses. Heat illness can include heat rash, heat cramps, heat exhaustion or heat stroke.
Although all outdoor work includes the risk of heat illness, industries that are most affected include construction; trade, transportation and utilities; agriculture; building and ground maintenance; landscaping services; and support activities for oil and gas operations. New workers are most at risk because their bodies need time to be acclimatized to excessive heat. It can take up to 14 days to grow fully accustomed to outdoor working conditions.
Heat-related illnesses are preventable when employers and employees are provided with the right information. Further, under the OSH Act, employers have a duty to protect workers from recognized hazards in the workplace. Since its inception in 2011, OSHA's nationwide Heat Illness Prevention Campaign has reached over 10.7 million people and distributed nearly half a million fact sheets, posters, quick cards, training guides and wallet cards. The campaign's focus is on "Water, Rest, Shade."
Employers can avoid incidents by developing a heat illness protection plan, training workers to recognize and prevent heat illness, and tracking the weather and heat index in order to take extra precaution during the hottest times of day. As part of the protection plan, outdoor workers can protect themselves from the heat by drinking water every 15 minutes (even if they're not thirsty), cooling down in the shade, wearing a hat and light-colored clothing, and watching for heat illness signs (i.e., confusion, fainting and seizures). More frequent, shorter work periods may be more beneficial than fewer, longer exposures to summer weather.
OSHA provides a thorough guide that explains the heat index and how best to respond to high temperatures. You can find the guide and a downloadable app to calculate the heat index here.