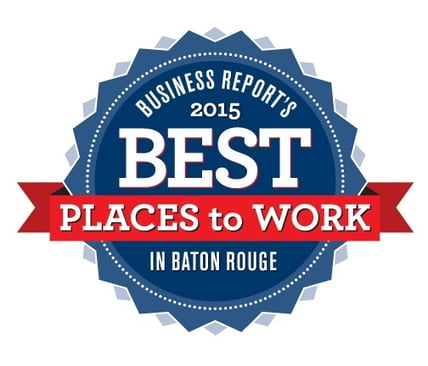 Alliance Safety Council has been named as one of 30 small/medium-sized companies recognized as the 2015 Best Places to Work in Baton Rouge. Small/medium-sized companies include those with 15-249 U.S. employees. Twenty companies with 250 or more U.S. employees were also recognized.
This survey and awards program was designed to identify, recognize and honor the best places of employment in Baton Rouge, benefiting its economy, its workforce and businesses. The survey gathered responses on topics such as leadership, corporate culture, role satisfaction, work environment, pay, benefits and overall engagement.
The awards program is presented by the Greater Baton Rouge Business Report and sponsored by the Greater Baton Rouge Society for Human Resource Management. Companies were selected for the list based on an employee survey that was administered by Best Companies Group, which managed the overall registration and survey process in Baton Rouge and also analyzed the data and determined the final rankings.
Kathy Trahan, president and CEO of Alliance Safety Council, stated, "The leadership team strives for high marks in all of the above-mentioned areas because it is with a dedicated, engaged staff that we are able to provide our members exceptional service. We value the feedback of our employees as we strive to continue to improve and grow as an organization."
The 2015 list of Best Places to Work appears in the Oct. 13 issue of Business Report, and all of the companies were honored at a breakfast held on Oct. 14 as part of the Louisiana Business Symposium.
For more information about the awards program, visit www.bestplacestoworkbr.com.